Hi! I'm Kori Disterdick.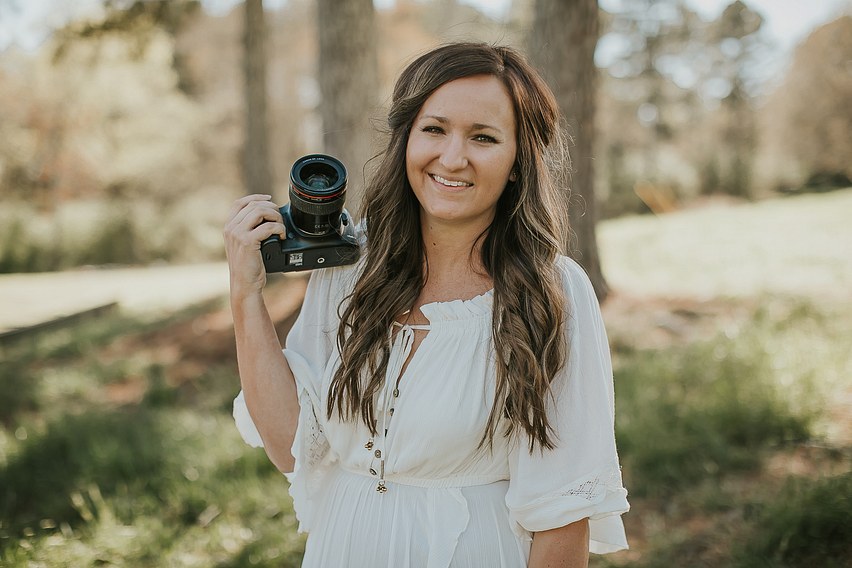 The girl behind the camera at Kori Elizabeth Photography. I'm a lover of photographs. I could pour over my family photos for hours. I am notorious in my family for stealing them from my parents. They are mostly polaroids or photos from a disposable camera. Exposures are almost always too bright, or the subjects are out of focus. However, they are some of my most cherished possessions. They contain so many memories. Memories of my brothers practicing wrestling moves on each other . My grandparents 57 years of marriage. My mom dressing me in funny hats because I cut my own hair. The hours and hours my dad spent teaching us various sports. The sweet years of my nieces and nephews growing up. These photos are irreplaceable.
I fell in love with photography when I realized I could help create these photos for someone else. I have the opportunity to capture someone else's most cherished possession. Weddings, birthdays, newborns, senior portraits, family photos, etc. God gave me a unique gifting and opportunity to capture these moments for others. Its a passion and a gift that I am so thankful for!
I wear the hat of photographer along with wife, sister, dog mom, teacher, and soon to be mom to a baby boy! You will catch my husband William building mini session props, holding my camera bag, bringing me endless Diet Cokes on late editing nights, and loving me unselfishly. He encourages me to pursue all my passions! You may even see him in action as my second shooter every now and then! We are the parents to sweet dogs that we refer to as our children, and we will soon be welcoming a sweet baby boy October 2018. As of the fall 2018, I will be embracing full time mom life and photography. I'm excited to use my teaching experiences to capture all the best sides of your kiddos! Life is busy and crazy and immeasurably more than I could ever dream!
Thank you for taking time to get to know a little bit more about me! If you would like to schedule a session, please contact me at KoriElizabethPhotography@gmail.com
-Kori